Get complete tree removal or creative manicured trees and landscaping details that will make your neighbors jealous. You call 860-888-6358 and we do.
We will be closed on Memorial Day & the 4th of July
If you have an emergency please call 860-888-6358
OUR PROMISE TO YOU
Backbreaking tree removal and landscaping takes time, equipment and expertise that you may not have. We get it. And that's why we're here to help. We are a full service landscape and tree care company.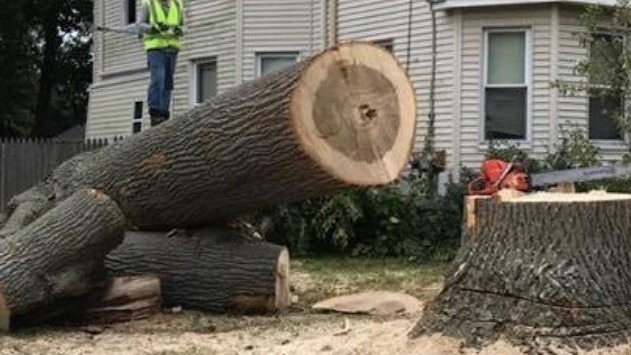 You can count on us to keep your property looking its best to put your mind at ease, boost curb appeal, and make you puff up with pride each time you pull into the driveway.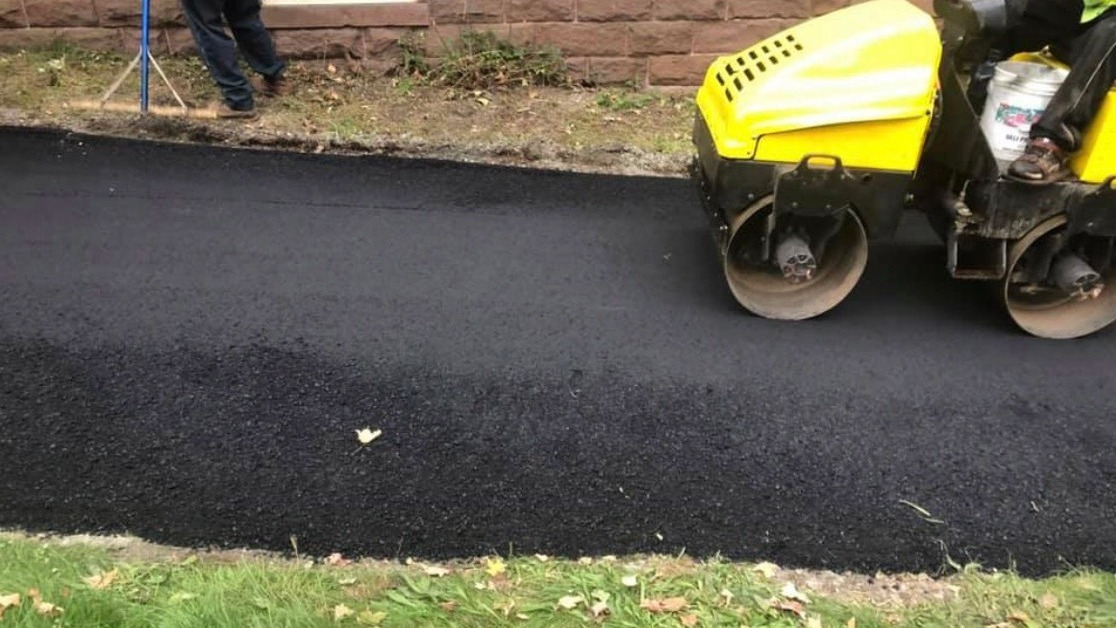 Give us a call for a
​free estimate.

Call 860-888-6358
OUR SERVICES
Commercial & Residential
The solution for all of your tree needs.
Residential Tree Services
Create the yard of your dreams! Tree removal and shaping services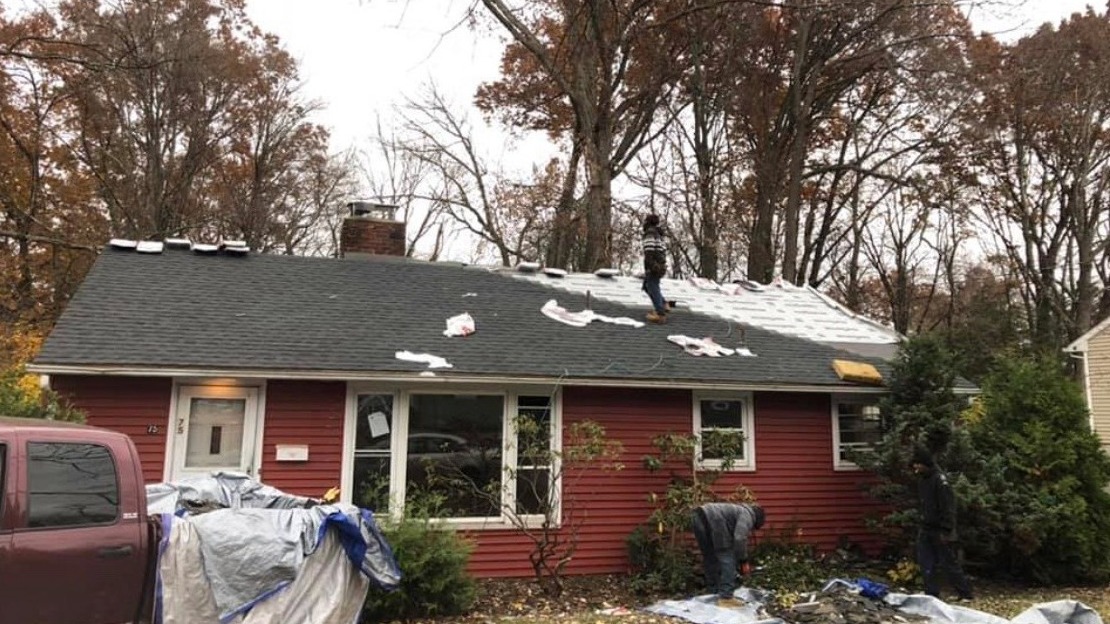 Commercial Landscaping
Impress your clients with peaceful and inviting outdoor spaces. Happy customers spend more money, so why not make your customers happy!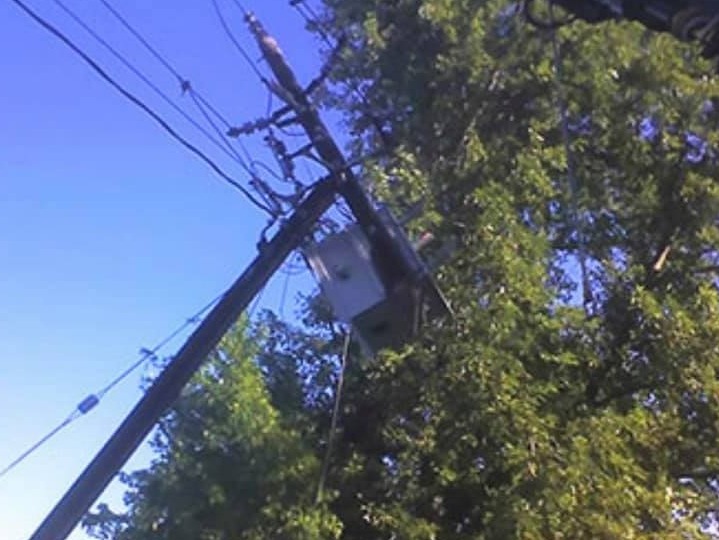 Emergency Tree Services
Storm Damage? We'll cut the tree down and remove it from your property. No job is too big or too small
Contact Us Today For a FREE QUOTE
Listen To What Our Customers Say…
Because It's Our Customers That Matter Most.
Best Experience Ever!
The guys are hard working and do a great job.

The Best Service
Hard working people!



Integrity & Knowledge
Years of experience allow them to succeed in providing great customer service.

24/7 Emergency Tree Removal

Dangerous tree branches and limbs
Snow & Wind Damage to Trees
Damage to Property

Give us a call and we'll be right over
​
Landscaping Design & Installation
Let us take your yard from stunted to stunning.
Our professional landscape artists work side-by-side with you to turn your vision into a creative landscape design and bring it to life.
Work with us to create beautiful and functional landscapes for your home or business. Our experienced team will install it quickly and affordably.
Design The Yard Of Your Dreams:
860-888-6358
Tree Care is Important
Proper tree care is an investment that can lead to substantial returns.

Well cared-for trees are attractive and can add considerable value to your property. Poorly maintained trees can be a significant liability. Removing trees, especially large trees, can be dangerous work.

​Tree work should be done only by those trained and equipped to work safely in trees.
Case Study:

An Investment In Peace Of Mind
Chris felt that same sinking feeling as he pulled in the driveway after work. A recent storm had weakened one of his trees and the dead limb on that oak tree was starting to look dangerous. But after another long week at work, he just didn't have the time to do it himself.

Finally, he broke down and called Parham Tree & Home Services. They got his tree safely under control right away. And with monthly maintenance, they also decided on some small additions and upgrades-- a a couple of new trees-- to improve the overall aesthetic balance of the yard.

Chris says that the relaxed feeling he gets when he comes home each day is worth the investment alone. He also believes the improvements will help him get more money for the house when they decide to sell.

Do you suffer from tree-induced stress? Trust your tree care to the professionals. Call us today.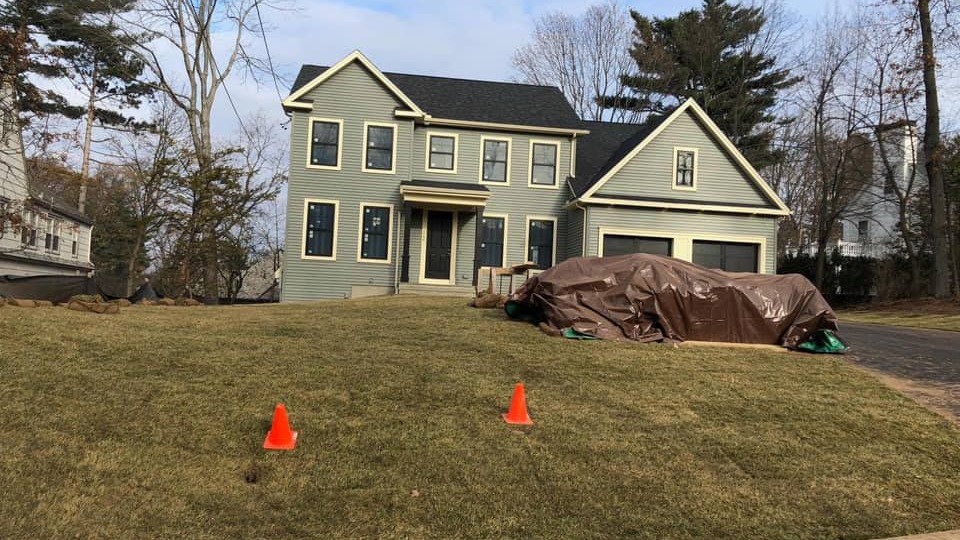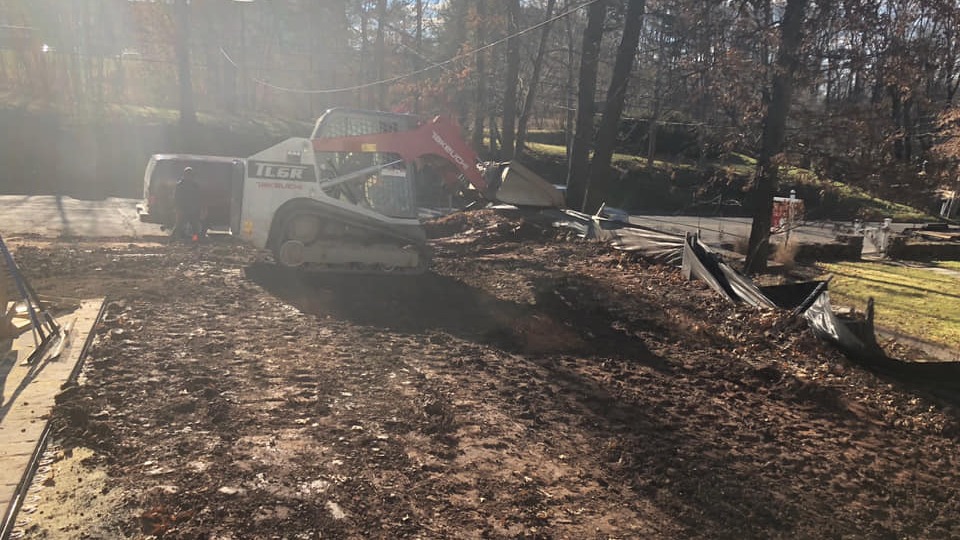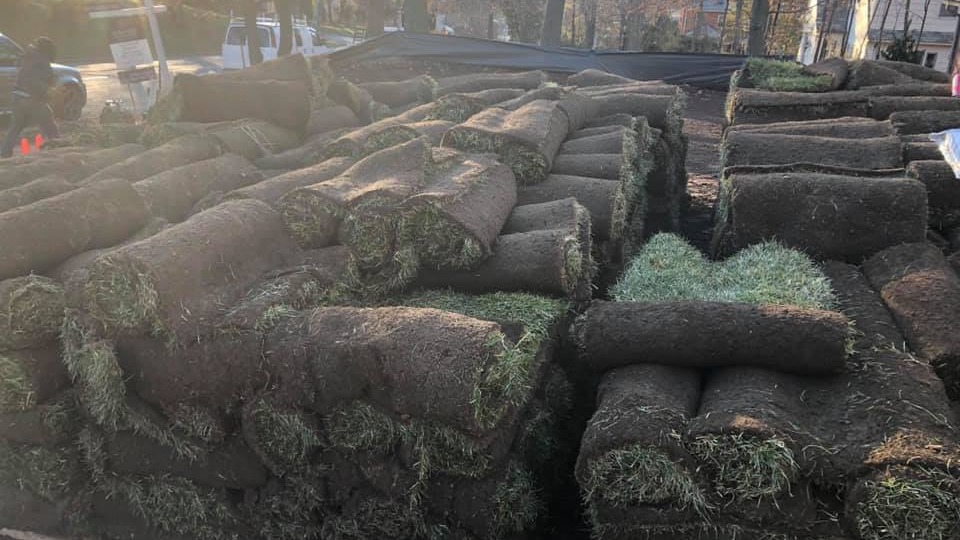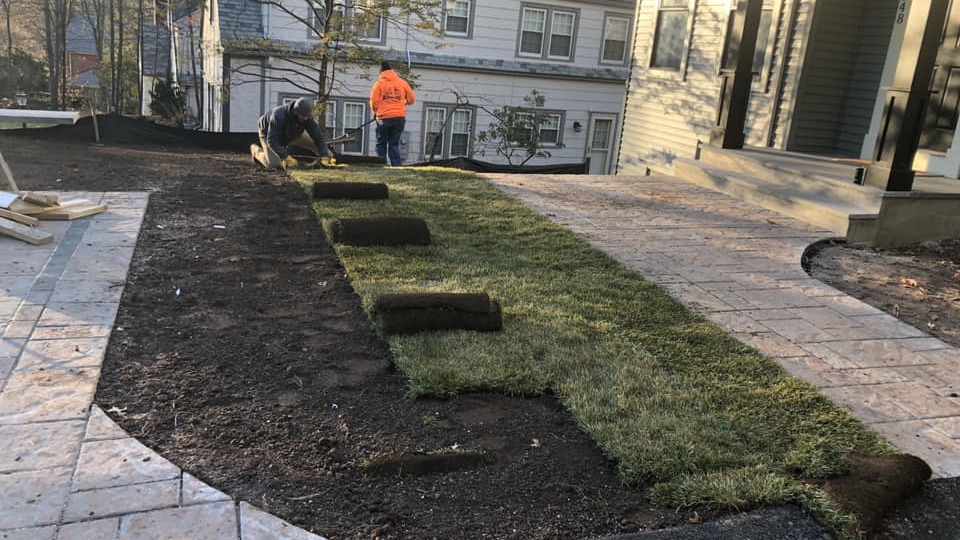 Free No Obligation Estimates
( $150 worth of service)
Read Some Persistent Tree Care Myths: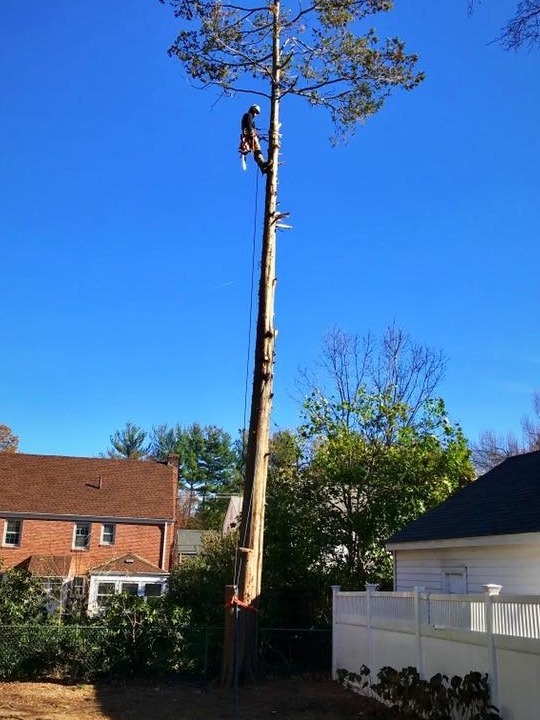 "My trees have deep roots"
Tree roots have to be shallow to stay within the loose, oxygenated soil near the surface. They are extensive, spreading to several times the width of the canopy. Damage to roots is a major cause of decline, death, or physical failure. Roots are injured or destroyed by soil compaction, soil removal, severed roots, fill soil over roots, flooding, or drought.
"I should prune branches flush with the trunk."
​
Some landscaping jobs (especially maintenance) can certainly be done by a non-professional. But do you have the time and knowledge to do it well?

The branch collar, which is the part of the branch that meets the trunk, must remain intact for the tree to remain healthy. Cutting a branch flush with the trunk removes the collar, which leaves the tree open to pests, decay, and disease.
"Trees don't add any value besides appearance"
​
Trees are a great addition to any landscaping project but it's not just about looks. Trees have a significant cooling effect on your yard and your home. That means that they look great and save you money.
WHO WE ARE


Reliable Full-Service Tree Care
We're the tree care specialists behind many of the best residential and commercial landscaping projects in Connecticut. In the process, we've improved people's lives, inspired their workforce and increased the property value of hundreds of homes and businesses in our community.
We want to do the same for you! Your job will never be too large or too small for us. We will reshape and redesign your entire property with care and precision, we pay attention to every last detail.

Our mission is always to help you get the more enjoyment and value out of your outdoor space while saving you precious time and money. Call us for a free quote and find out for yourself.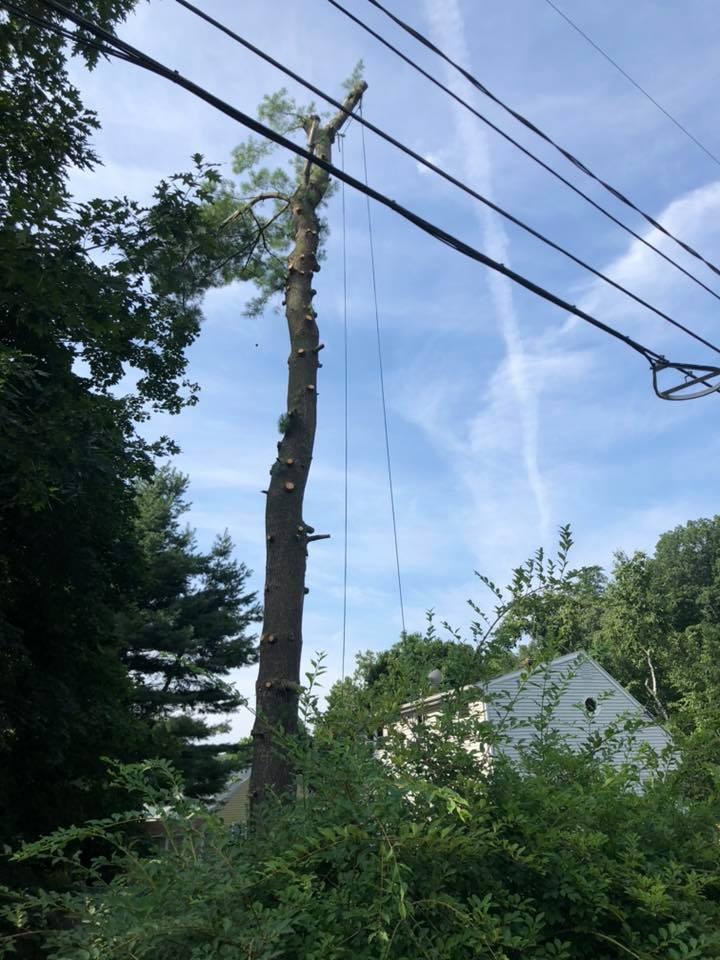 Hear What Customers Like You Are Saying About Us:

Bob D.
It is wonderful to find Tree Removal specialists that do the difficult work and leave the property looking clean afterward!

Call Us Now For a Free Quote 860-888-6358
Frequently Asked Questions
What should I look for in a tree company?
When you are looking for tree services quality, reliability and experience are key attributes to consider. Parham provides a full range of services from tree removal, stump grinding and pruning. And in case of emergency, we are there to protect your property.
What's the benefit of pruning trees?
Trees need to be pruned for a variety of reasons including safety, appearance and tree health. Broken or dead branches can be dangerous if they fall - often without warning even on a calm day. With the ever increasing storms that Connecticut is experiencing it is import to keep a well maintained property.
When is the best time to plant?
Most shrubs and trees should be planted in either Spring or Fall. With perennial flowering plants, Spring is your best option but late summer and early fall are also fine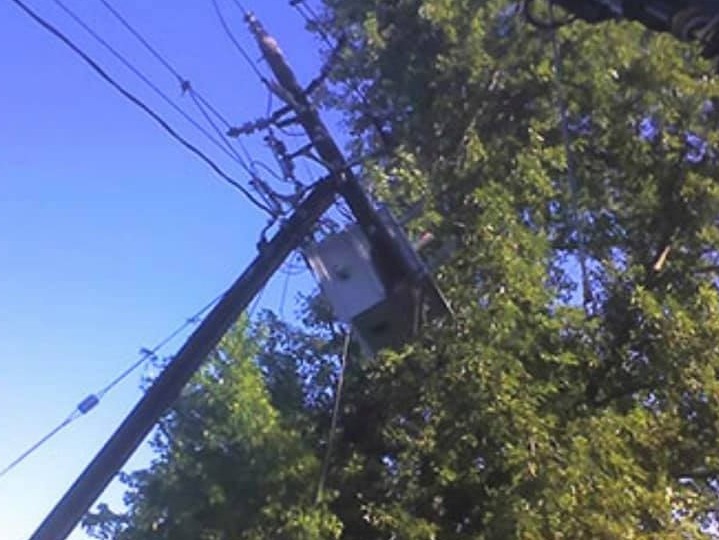 Making Your Neighbors

Happy
Easy To Find & Convenient Hours
Office Hours:
Monday 9 am - 5 pm
Tuesday 9 am - 5 pm
Wednesday 9 am - 5 pm
Thursday 9 am - 5 pm
Friday 9 am - 5 pm
Saturday 9 am - 3 pm
Sunday Closed
OR CALL US NOW AT 860-888-6358